Flexible implementation of visualisation, control and IoT applications.
Your benefits at a glance
SCALABLE PERFORMANCE
The different performance classes of the u-view IPCs and Panel PCs provide a broad selection of hardware for an optimal fit to your applications.
HIGH-QUALITY FINISH
The sturdy aluminium housings meet the highest quality requirements for industrial use and enable the passive cooling of IPCs and Panel PCs through intelligent heat management.
FLEXIBLE APPLICATION RANGE
u-view IPCs and Panel PCs are perfectly tailored for state-of-the-art visualisation, automation, and IoT applications and support Windows and Linux operating systems.

Our range of Industrial PC products


u-view - Industrial PCs (IPC)
Powerful hardware with scalable features for your machine control, visualisation or IoT application.
Your benefits:
Latest Intel Atom up to Core i7 processors.
Completely passive cooling for all power classes.
Wall and rail mounting supported.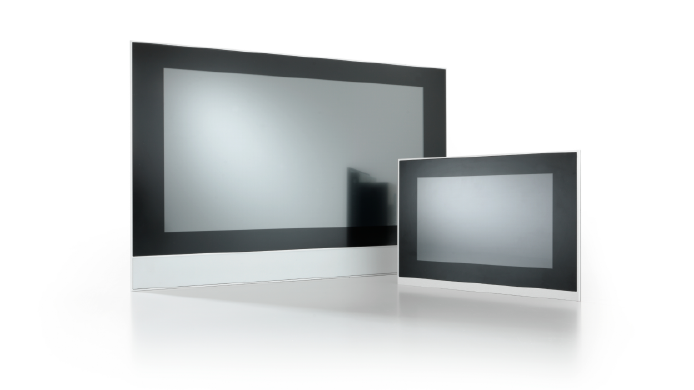 u-view - Industrial Panel PCs (IPPC)
The ideal combination for your control or monitoring tasks.
Your benefits:
Thanks to passive cooling and the SSD, no replacement of mechanically moving parts is necessary.
The high quality touchscreen allows intuitive operation of the device.
With a thermal output of max. 10 watts, the processor has an optimum balance in computing power and energy efficiency.

u-view - Industrial Panel Monitors (IPM)
The ideal monitor for your visualisation.
Your benefits:
Multi-touch technology enables a new type of operation that offers new possibilities for visualisation and control tasks, e.g. two-hand operation.
The monitors share their high quality displays of the u-view HMIs.
The slim housings are ideal for installation and integration into modern machine designs.