---
Distribution Boards
---
The AP Haslam Workshop can create bespoke Distribution boards for Atex environments to suit your needs, dividing power feed into subsidiary circuits, while providing a protective fuse or circuit breaker for each circuit in a common enclosure. Here are some examples built to customer specifications.
---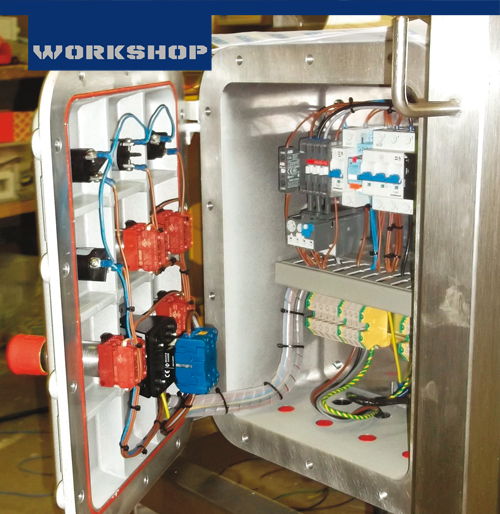 Aluminium Alloy Enclosure-Ex d Dual DOL
Using an Aluminium alloy enclosure (632(h) x 432(w) x 271(d) mm) EJB-5B Exd Enclosure ATEX certified IIB T4/T6 (H2 Available on request), Dual 3 Phase 25amp 400V, 50Hz, N, PE Direct On Line Start Panel c/w 24v AC controls
---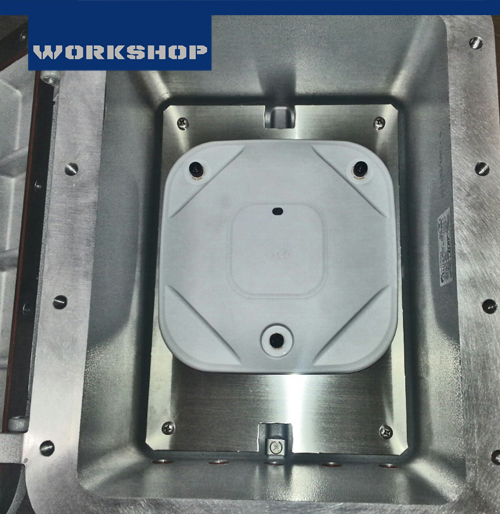 Wi-Fi Alloy Enclosure
Our client was installing Wi-Fi access points and required Atex enclosures for them.
The access points had to have remote antennae so the enclosures required 3 no cable gland entries (1x cat 6 cable & 2x antenna cables)
The access point dimensions (without mounting bracket):
(W x L x H)
8.7 x 8.7 x 1.84 in.
22.1 x 22.1 x 4.7 cm
Weight 1.9 lbs. (0.86 kg)
Our customer also required space inside the enclosure for a RJ 45 outlet.