Junction Box Assembly

---
AP Haslam are the only certified assembler of Weidmüller (Klippon®) junction boxes in the Ireland.

With an extensive stock holding of TBMH, STB and POK enclosures, our Workshop is able to provide unrivaled competence, expertise, quality and service to customer specifications. We are the also the ONLY certified assembler for Abtech and Index Enclosures in Ireland.

Our stock holding allows us to swift turn around on many urgent requirements. Based on your requirements our assembly includes populating, drilling and tapping of all entries in house.
---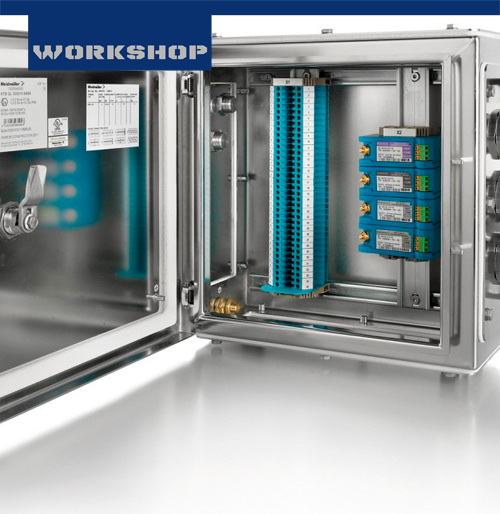 The Klippon® TB Range

The Klippon® TB range of enclosures delivers an outstanding performance in the severest conditions and meets the needs of the increasingly stringent requirements of hazardous area applications that can be found in particular in the process and energy industries. The Klippon® TB MH range offers further enhancements to an already successful and market leading product range.
Weidmüller junction boxes are approved and certified according to the international standards, types of explosion protection include Ex e, Ex ia, and due to customized configurations of terminals and cable glands and various earthing options the Terminal Box will fulfil any installation requirements and gives the optimal solution for every application.
The Klippon® TB MH range of enclosures offers the following advantages:

Available in 12 sizes and 3 standard depths
Equipped with up to 4 gland plates
The gasket is protected against compression
Completely removable padlock tab
Cover lock outside the sealed zone
Improved temperature performance
IP 66/IP 67 protection
Lid can be removed without a tool
Earth studs in enclosure cover and bottom section
Welded mounting feet
International approvals
---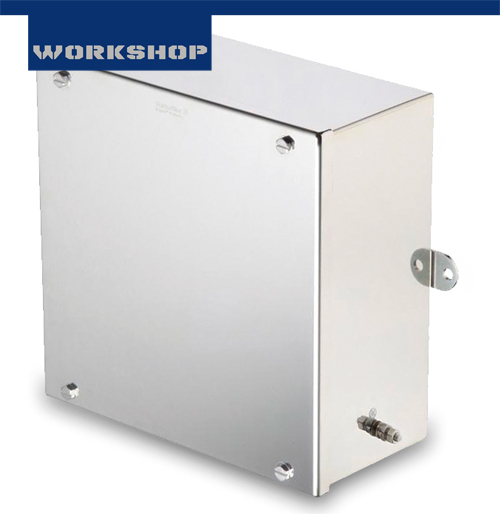 The Klippon® STB Range

The Klippon® STB range manufactured from either sheet or stainless steel is the perfectly designed Small Terminal Box. It provides the ideal connection point for either industrial or harsh environment applications.
The name Klippon® has long been synonymous for competence and quality in the supply of enclosures and customer solutions. This philosophy continues with our Klippon® STB range of enclosures. Typically serving industries such as process, energy and transportation, the Klippon® STB series is the perfect complement to our existing Klippon Terminal Box Portfolio.
The enclosures are approved to international standards e.g. EN 62208 and IEC EN 60079 (IEC Ex and ATEX) and cULus.

Features of the Klippon® STB Range enclosure range:
Available in stainless steel or in steel sheet
Higher temperature resistant seals than the standard (extended temperature range of -60 °C to +100 °C / 120 °C, on request)
Flexible options when mounting the internal rail
The gasket is protected against compression; this ensures that a permanent and secure seal is maintained.
Earth studs in the lid and in the enclosure base
Lasered welding seams offer-improved quality
Delivered with welded mounting feet to ensure a sturdy enclosure installation
---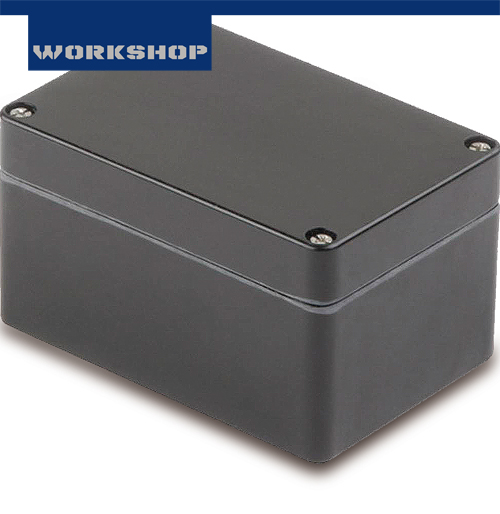 The Klippon® POK Range

The Klippon® POK range is based on a high-quality glass fibre-reinforced polyester enclosure which represents an economical solution for electrical connections. The enclosures are ideal wherever corrosion resistance, impact resistance and a high IP protection class are required.


Features of the Klippon® POK range enclosure range:
Manufactured from glass fibre reinforced polyester
Available in 17 sizes
Two standard finishes (colours) Grey, similar to RAL 7001 (industrial use) Black, similar to RAL 9011 (harsh environments, Ex)
Captive lid fixing screws are stainless steel
Fixing holes are located outside of the lid sealing area to ensure high ingress protection of P66
Threaded holes for internal component mounting
Silicone sealing for extreme temperature environments
Impact resistance up to 10 Joules
Approved to the latest international standards, including EN62208 and IEC EN 60079